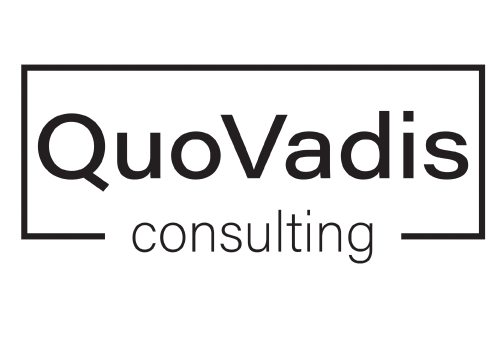 QuoVadis People Operations Consulting
The nine critical components of any People Operations Department

.
The QV Compass identifies the nine critical components of people operations. Business performance is directly linked to your people and your people operations strategy. If employees are coming to work unengaged and uninterested, this will directly affect your business operations.
​
Throughout our experience, we have witnessed consistent patterns of behavior, across multiple industries, hindering optimal business performance. QuoVadis is passionate about helping people find their passion in their work and discovering the root cause and disconnection between people and business. Once we have identified these roadblocks, our team provides companies with a solid plan of action to reverse these trends.
The QV compass eliminates the guesswork from essential people operations functions. Applying the framework sets the course for you to lead people, inspire change, and transform your operations.
​
Dive deeper into each of the nine components below:
​
​
​
​
​
​
Recruiting
onboarding
A sustainable recruiting program is critical to remain competitive in today's people driven economy. Strategically interviewing, attracting top talent, and building a pipeline will be the difference maker. You need to respond quickly to business operations needs through hiring the best candidate that will lead to long term success. Your top candidates will drive business.
Think GateKeeper.
Starting a new job requires adapting to a new social environment. People have a deep-rooted need to understand their place within any social structure. For new hires, this translates into organizational culture, roles and responsibilities, performance expectations, and support networks. People want to feel connected; create the experience.
Think Welcome to Our Tribe.
Learning & Development
With technology, businesses need to develop the knowledge and skills for both individual and group performance. Employees are citing learning and development opportunities as a core reason to stay or leave a company. Now it's a matter of aligning those goals, so L&D activities support both individual and business objectives.
Think Win, Win Situation
Performance management
Business performance is a roll-up of individual performance. If your people are not performing, your business will not reach its full potential. Being able to translate business strategy into performance goals, monitoring progress, and implementing changes determines if business not only survives but thrives.
Think Goals vs. Aspirations
HR Administration
Even as the field of HR is evolving, remaining thoughtful of foundational HR responsibilities is just as important. Connecting benefits & compensation, meeting the needs of the employee population, maintaining compliance, and sustaining a healthy employee relations program affects the employee experience and ultimately, business agility.
Think Fundamentals.
leadership
A leader only exists if there are followers. And people don't just follow anyone. A "leader" by title may get compliance through their formal authority, but a true leader, regardless of title, can foster loyalty, and command a level of effort that only results from inspiring leadership.
Think Capturing Hearts and Commitment.
employee experience
The workplace is an ecosystem, and employees live within that ecosystem for the significant part of their day, if not life. People are striving for more than a paycheck these days. Studies show when people have a stronger connection between the work they do and the impact they have, they give more. Cultivate and nurture your ecosystem.
Think Engagement and Connection.
succession planning
In the highly competitive labor market of today, companies are constantly at risk of losing top employees. While you can't predict the future, a thoughtful and intentional plan gives you a strategic edge. Companies can seamlessly transition key roles with ease and confidence.
Think Cultivating Future Leaders.
offboarding
You will have turnover, but make sure you send your former employees off by generating feelings of empowerment and positivity. They may return to your organization someday, possibly as a customer, so don't burn down any bridges. Use their feedback to close any gaps that may exist in their job function during your exit process to ensure future success.
Think Employee Alumni.