Helping businesses create magic with their greatest commodity, their people.
Corporate consultants thrive on confusion. We're here to guide you through your key HR functions without all the chaos. Together, we will create personalized people operations programs, so you can keep doing what you do best.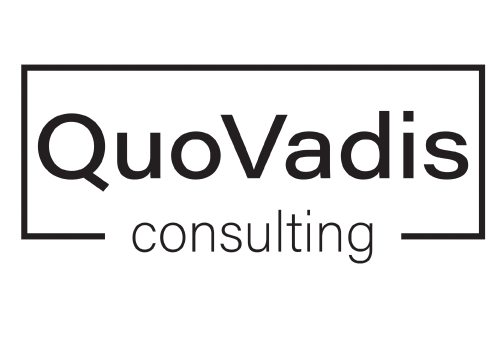 Are you lost in all the noise of HR & People Operations?
​
You know the game is changing,
But There's a Problem...
​
How do free snacks in the break room tie to my profit margins?

What the heck is a nap pod? How is this going to support my business?

Unlimited PTO? How will my business operate if people don't come to work?
​
It's easy to get lost in the sauce.
​
How Our Competitors Do It

​
They waste your time and money by thriving on creating more confusion.

They give you solutions, but don't teach you how to do it yourself.

They make money by creating dependence on their knowledge, so your company keeps coming back for more.
We give you the tools you need to build your People Operations the right way.

We focus on creating independence.

We thrive on creating solutions that are sustainable and repeatable.

We cater solutions that are authentic to your brand.
Don't get tied up with all the corporate red tape and politics.
QuoVadis will solve your most pressing problems for a fraction of the cost of other firms.
​
The QuoVadis People Operations
Compass
Knowing where you need to go, setting the course to get you there.
We focus on each of the 9 critical aspects of People Operations.
Unlike the big guys, instead of creating confusion, which drives repeat business, we create independence by giving companies the tools they need to scale and spread their wings.
We genuinely care about you. We are you. We are always learning. We are always creating and pushing the boundaries. We live and breathe to create great company cultures that drive positivity and fulfillment at work. We believe that all companies, regardless of size, possess the capability to harness the full potential of their workforce by fostering an environment that supports belonging and connection.
Our mantra is to lead people, inspire change, and transform operations.
Choose Your QuoVadis Experience
Personalized recruitment of top talent for your most pressing direct hire roles built around your mission and strategic goals.
Through the collaborative process a personalized framework is created based on your needs and vision.
Workshops focused on getting back to the basics! Participants will leave with a solid implementation plan.